I found a fun challenge through
Papercrafts by Rach
called
Copics Colour Challenge
, and I just couldn't help myself - I just HAD to make a card for challenge #3. I'm not an expert with my Copics, but I love to use them, so why not? Here's my contribution: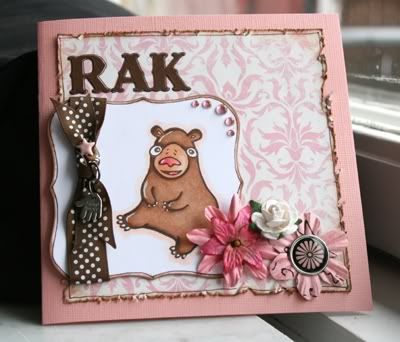 I've used Copic Ciaos:
0 Colourless Blender
E00 Skin White
E21 Baby Skin Pink
E33 Sand
E35 Chamois
E37 Sepia
R32 Peach
R20 Blush
RV04 Shock Pink
Tadaaaa for now!
PS. I have changed the photo to a better one now, in case you were wondering.
;)