Mojo Monday
has wonderful sketches, and today I decided to try this week's sketch out. This is how it turned out: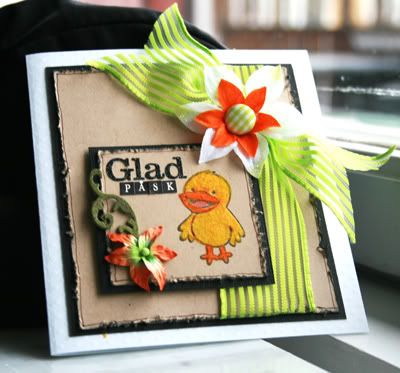 The text says "Happy Easter"
I used my fun flock on the chicken, and it was soooo much fun! It's actually furry now! Even my husband was impressed, and he's used to most of my crafting - but this was new! I've had the little jars for a long time, and I've hardly used any of it, so I'm pretty pleased with myself now! ;)
Thanks for a lovely challenge - I'll definitely join in again!! :D
Bye for now!